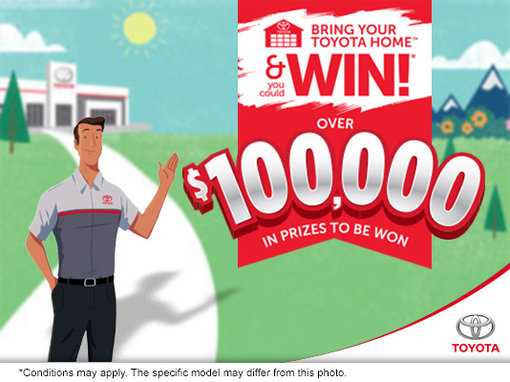 Bring Your Toyota Home and You Could Win!
Over $100,000 in prizes to be won!
HOW TO PLAY
1) Book a service appointment between June 1 & August 31, 2017
2) Bring your Toyota home to the dealership for parts or service
3) Get your game card with unique PIN from your Toyota Service Advisor
4) Enter your PIN at bringyourtoyotahome.ca
Certain conditions apply. Book your service appointment today!