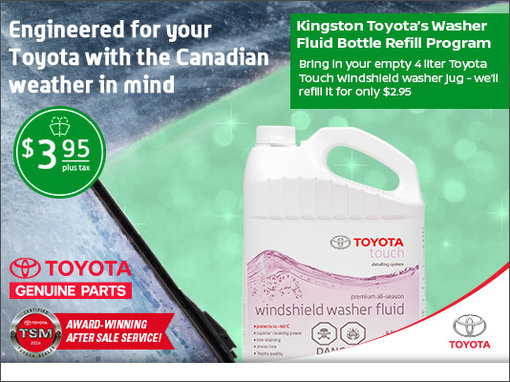 Come into Kingston Toyota Scion to take advantage of this offer!
Get Toyota Touch windshield washer fluid for ONLY $3.95!
It's engineered for your Toyota with Canadian weather in mind!
It protects against -40°C!
Non-staining and streak free!
Excellent cleaning power!
Also, Toyota genuine winter wiper blades have arrived!
Plus, take advantage of our Kingston Toyota's Washer Fluid Bottle Refill Program! Bring your empty 4 litre Toyota Touch Windshield washer jug and we'll refill it for only $2.95.
Book a service appointment today!
Conditions may apply.
This offer is for a limited time only.